Starting Over
I've never necessarily believed in the concept of there only being one person out there for everyone. There are too many people in the world...too many different personalities, values, chemistry sparks, etc to have there only be ONE person out there that may match what you're looking for in someone.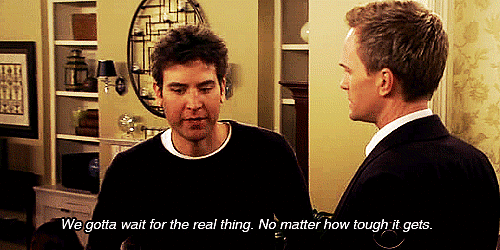 I also don't believe that we should limit our hopes or expectations for a partner just because of where someone lives; because there are many "ones" out there who knows where they could be living. I think that is why, when I first started online dating, I didn't restrict my search to men "locally".
However, my last two (serious/long term) relationships have been long distance. While they both lasted two and three years (respectively), and during the good times were filled with love. There were somethings that I just missed too much...cuddling on the couch, spending the weekend together, date nights.
Recently I joined the dating world once again. This time I tried a different site (one that a gf of mine met her fiance on) and focused my search on men that were local.
Now, aside from the number of FAILS that I came across (and don't worry I will be writing about those at another time) I actually have emailed with a few guys that have promise. I've only gone out with one of them (I'll admit I just am not the multiple-men or "go out just for a free dinner" kinda girl) and he's sweet.
It's still early and I have no intention of rushing into anything. And while starting over can be scary it's also exciting.